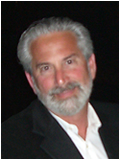 ___Robert S. Rubel
____1953 - 2016


Exotica Design Group's projects have been featured in Architectural Digest, L.A. Times Home Magazine, Sunset Magazine, Orange County Home & Garden, Riviera Magazine and on "Lifestyles of the Rich & Famous" television show.

Featured Designer at The Laguna Design Center

On October 31, 2016 Robert S. Rubel passed away from Pancreatic Cancer. For over 40 years, he gave his gift of incredible talent to the world. His innovative design lives on as a testament to his creativity in the sophisticated projects his clients cherish and appreciate. His warmth, caring and passion for his work will be missed by many.
Exotica Design Group, Inc. has been serving the needs of discerning client's since our inception in 1976. We offer a comprehensive range of professional design services from our offices in Laguna Beach consisting of Space Planning and Interior Design, Architectural
Consultation, Landscape Architecture, Construction Management and Fine Art Placement.
Our belief in a 'Team Approach' to projects involving a close collaboration with the Client and the Design Team in conjuction with other Specialists, offers what we believe the goal for all projects should be, innovative design solutions resulting in a dignified statement of beauty and harmony. Our committment to integrity in all our work has earned us a reputation among our clients and professional peers for quality, reliability and attention to detail that we are proud of.

Robert S. Rubel received his B.S. Degree in 1974 in Business with further studies in Landscape Architecture from Cal Poly Pomona. He established Exotica Design Group in Laguna Beach in 1976. His career has offered him numerous opportunities to pursue his passion for travel, ancient cultures and the natural beauty of our planet. Projects have ranged from an exclusive resort on a remote Fijian Island and custom residences in Cabo San Lucas to a multitude of interesting and diverse projects throughout Southern California.

PHILOSOPHY
Designer Robert S. Rubel believes that the creation of spaces is a meticulous process of developing a program specific to each project and the client's needs and desires. The unfolding of this process is a magical evolution of collaboration and refinement. A dance and balancing act that taken as a whole, creates a cohesive transformation of space, one that belies simple definition and is about the deeper senses the spaces provide to its occupants and guests.